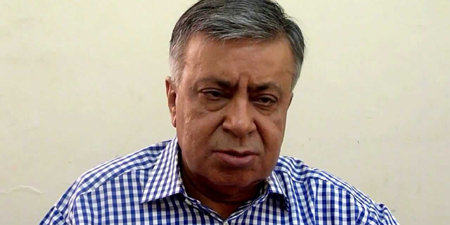 JournalismPakistan.com November 02, 2016


ISLAMABAD: Interior Minister Chaudhry Nisar Ali Khan was not given any assurance by a delegation of All Pakistan Newspapers Society (APNS) and Council of Pakistan Newspaper Editors (CPNE) on Dawn journalist Cyril Almeida not going abroad, maintained Arif Nizami (pictured) in his column in Dunya newspaper Wednesday.
At the fag end of his column, Nizami wrote that during the minister's meeting with the delegation of APNS and CPNE on October 14, no such assurance was given. "I was present in that meeting in individual capacity as a journalist. As far as my memory is concerned, no such assurance was given during the meeting," he said.
According to Nizami, the minister had said during a press conference last Sunday that Almeida's name was taken off the ECL because both the APNS and CPNE assured him he would not leave Pakistan.
Almeida is currently in the US covering the elections there.
An assistant editor with the paper, Alemida ran into problems after his October 6 story on civil-military tensions angered the government and the army. This prompted Prime Minister Nawaz Sharif directing that those responsible be identified for stern action.
Image: YouTube