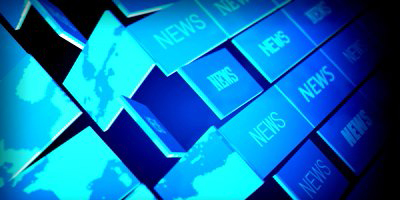 JournalismPakistan.com April 21, 2013 Chatterbox

KARACHI: In Pakistan most of us suffer from some sort of inferiority complex or the other. This is so true when it comes to the media as well. This was rudely brought home to me by a friend in Karachi who happens to be a 'newsaholic'.
After seeing six different global news channels and three of our own over a six-hour time frame I'd had enough. I also absorbed enough to be suitably motivated to write this piece. Made me wonder why we benchmark ourselves against such so-called international channels.
Bear with me as I tell you the facts of life. But before that, let me tell you I saw on a large flat screen, courtesy a super large dish satellite, CNN, ABC, CBS, Fox, BBC and Sky as well as Geo, Dunya and Express.
This is what I learned in context of these being news channels watched the world over.
CNN: We've had CNN long enough to know what it is about. Same old, same old. Repetition, repetition and repetition. Give the dramatics of clearly feminine and rather ineffectual Anderson Cooper, the frustratingly over the top antics and questions of Wolf Blitzer and the horde of wannabe Christiana Amanpours, the only sane person on board seems to be Piers Morgan.
Although this is supposedly an international channel, and there was a time it most certainly was, it has steadily regressed into yet another promotional, one-sided, biased and largely unconvincing mouthpiece whose world coverage has shrunk until it covers only USA interests and nothing else. Even when there is foreign inference, it is with regards to what it means to the US. To be patriotic is one thing, to filter every news report down to suit those emotions is demeaning to the ideals that cover the basics of real journalism.
ABC: This is a channel I have never seen before. I was hoping for something good. What I got instead was a news bulletin called ABC World News with an old hag named Diane Sawyer. ABC was a shock for me. According to the bulletin's name it is supposed to be "world news". I was stunned when during its half hour duration there was not one bit of international news. My friend confirmed for me that this bulletin on an average has 95 percent news that is of local content i,e. American and the other five percent is usually focused on places such as Iran, North Korea, Venezuela and the impending danger from them to the US. I insisted that we check out the news bulletin after and this one was all about murders, rapes, shootings, child molestations, prison sentences, juvenile crime....
I rest my case. Obviously, ABC thinks worldwide is any and everything to do with the US.
CBS & Fox: Shades of the first two I have written about with the only difference being that CBS lacked the professional/promotional edge of CNN and ABC while Fox managed to find everything wrong with the Democrats and Obama. I found both a waste of time and especially Fox. Obnoxious, useless and certainly not for those who want to get a proper perspective of global affairs.
BBC & SKY: Ahhh... a breath of fresh air. Well informed, classy and newsworthy. So professional. So knowledgeable. Superb description of events, splendid reports and packages, tight language and wonderful delivery and analysis. Truly global news channels.
Geo: Noise and confusion. Sarcasm and cynicism. Assumptions and half truths. Opinions, opinion and opinion. Little reporting and more conjecture. It's all about "I said", "he said" and she "she said". Very disconcerting. However, I would still say Geo managed to give enough global news to whet one's apetite... Iran, China, North Korea, India, Burma, the US and even Spain.
Dunya and Express: Moments of brilliance followed by dismally low quality content whether reporting or analysis. The lack of consistency is rued.
I have come to the conclusion though that I'd rather watch Pakistani channels than the foreign ones for not only are they more informative but also more entertaining. Certainly some of the local reporters are a lot more believable than their counterparts on CNN, Fox or ABC.
(The views expressed by the writer are not necessarily those of JournalismPakistan.com)