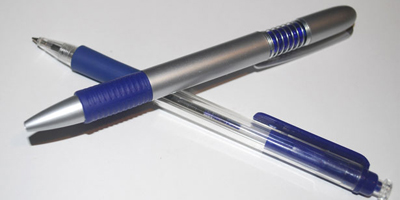 JournalismPakistan.com February 13, 2014 Daud Malik

ISLAMABAD: In a hard-hitting editorial, the February edition of monthly Herald questions the appointment of columnist Irfan Siddiqui as the Prime Minister's advisor on national affairs.
Terming Siddiqui as a columnist who has only vied for perks and luxury, the magazine also highlighted the harassment of its reporter Moosa Kaleem last month, saying he was termed anti-state as he worked on the story on uranium mining and its medical and environmental hazards.
The editorial is more a case of comparing two journalists' work and its consequences, with one "entrusted with a special, and by all means important, mission for the security of the state – to broker peace with religious militants – the latter was recently warned that he may be booked under anti-terrorism laws for threatening that very security, for trying to report on nuclear mining."
Siddiqui who writes weekly column for Jang and appears on Geo Television's talk shows announced on Wednesday his resignation as columnist from Jang, with effect from January 27, 2014. Though a pleasant experience of his professional career, Siddqui said with his official duties (with the status of a minister) he will not be able to continue writing columns for the paper.
"What is it that qualifies Siddiqui to become a special assistant to Prime Minister Nawaz Sharif on no less than "national affairs" and what is it that condemns Kaleem to be seen as the enemy of the state in spite of the fact that both come from the same profession," the editorial asks rhetorically.
The magazine said Siddiqui is seen as "upholding the security and integrity of the state" but Kaleem is "deemed to have the unfortunate propensity to expose the moles and warts on the state's face, in the wrong language and, possibly, to a wrong audience".
To make the comparison clear, the editorial narrated what happened to Kaleem as he was on an assignment in Mianwali for Herald last month.
"On January 21, 2014, he was made to leave a passenger van while on his way to a village in an area where people have complained of facing medical and environmental hazards as a result of uranium mining. He was put in a police vehicle and presented before the District Police Officer who immediately declared Kaleem an anti-state element who should have known that his attempts to report on an issue closely related to the security of the state could earn him the ire of national agencies.
The officer was so incensed by Kaleem's 'insensitivity' to national security that he ordered him to leave Mianwali as soon as he could. Other officials of the state, in the meanwhile, were going through Kaleem's luggage at a local hotel in his absence. Having found nothing objectionable, they took away some papers he had collected as background reading for his assignment."
The editorial also questioned Siddique's credential as a journalist, hinting that he is more interested in perks and luxury.
"Siddiqui… has done nothing half as interesting in his journalistic career as Kaleem has managed time and again — covering subjects as difficult and important as kidnapping for ransom in northern Sindh, sectarian clashes in southern Punjab and gang wars in Lyari.
Coming down hard on the Prime Minister's advisor on national affairs, the editorial reminded readers about Siddiqui's close ties with the ruling Pakistan Muslim League-Nawaz (PML-N). It said he is "someone who travels in the company of prime ministers and chief ministers in the best of times, and in the entourage of leaders of the opposition in luxurious exile during the worst of times; who writes openly partisan columns and who has kept one foot in journalism and firmly planted the other in politics, nay power; who has served as the press secretary to a former president and has recently formalized his status as permanent advisor to a three-time prime minister."
The editorial regretted that Siddqui has not quit writing columns even after joining the government.
The editorial ended on a realistic note, saying "Siddiqui will get away with crossing the boundaries – between the personal and the professional, between the interests of the state and the commercial interests of his newspaper employers – because he has the ability to stay close to where power and privilege reside."
But Kaleem, it says, "will always face banishment and the threat of persecution because he stays away from both power and privilege." But the magazine highlighted Kaleem's commitment to journalism. "He, instead, focuses on where people, powerless and unprivileged, reside — collecting and disseminating information in the public interest, without worrying for a moment about his own safety and never currying favor with anyone in authority for personal gain. It is because of people like him that journalism in Pakistan is such a prized profession."