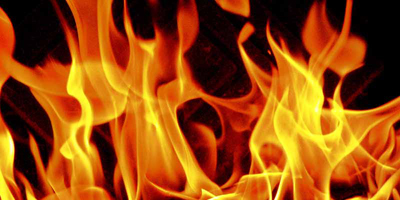 JournalismPakistan.com November 03, 2012 Daud Malik

ISLAMABAD: Today all news is breaking news, no matter how trivial. Moreover, triviality is only enhanced by the never-ending repetition of breaking news. In yesteryear when somebody had news which no one else had, it was called a "scoop". In the era of digitized media, all news is "breaking".
However, there were days in Pakistani journalism when newspapers would come up with a scoop (breaking news). Unfortunately they also had to pay the price for it, especially if they were small newspapers with meager circulation. It is another matter that when a news is confirmed by an international newspaper or news agency, it is accepted as "news".
One such newspaper was Musalman.
In Press in Chains, Zamir Niazi narrates how in 1953 when the paper came up with the news about then Prime Minister Mohammad Ali Bogra marrying his secretary, the state machinery moved and made sure Musalman was closed down. For Niazi, "the forced closure of Musalman" was a "shocking tale of how Press was treated in a democratic setup."
Bogra was one of the seven prime ministers that served the country between1947-58. A diplomat, he became prime minister in April 1953. He was sacked in August 1955 by President Iskander Mirza and made Pakistan's envoy to the United States.
Narrating the episode Niazi says: "In 1953, the paper had made the startling disclosure that the then Prime Minister Mohammad Ali Bogra had married his secretary, Miss Aliya, who hailed from Lebanon."
In hindsight a small-time newspaper like Musalman should have thought twice before coming out with such news in a country like ours where laws have always been used to muzzle freedom of expression.
As it was a paper with "no press of its own, it was being printed in Jang Press." The publication of the news made the editor of Jang, Mir Khalilur Rehman, call Syed Hashim Raza, who was then information secretary, to "verify the news".
According to Press in Chains, on Raza's request the paper's distribution was stopped and the editor summoned.
From here, the book quotes Hashim Raza's account of meeting with the editor of Musalman, who has not been named. Hashim Raza says: "The editor came in the evening. I told him since he had printed news which was false and also vexatious to the Prime Minister, I am constrained to withdraw his accreditation card and not allow any further quota of newsprint to his paper."
The editor comes across as a man of few words and one who showed dignity and forbearance in the face of ruin.
According to Raza, "He heard without any visible emotion. He did not put forth any excuses. He did not protest at the action I had indicated to him."
Only when Raza offered "to buy all the copies, he said that he did not want any amount and asked me to destroy the copies."
A paper with small circulation, Niazi says it "ceased publication when the newsprint stock ended after a couple of weeks."
In a few months when no one remembered there was a newspaper by the name of Musalman in Karachi, ironically Reuters reported the marriage that proved fateful for Musalman. The wedding took place in Beirut.
Omar Kureishi (late) in his book Home to Pakistan says in the United States, "the Musalman would have probably received the Pulitzer Prize for its scoop. In Pakistan, the impending marriage of the Prime Minister was, obviously, a state secret whose disclosure could threaten its security, if not its territorial integrity."
(The writer is a senior journalist who has worked for The News and Dawn)