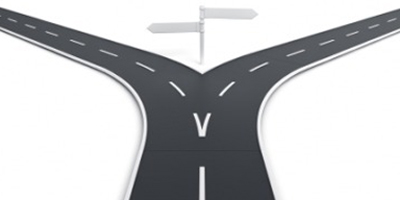 JournalismPakistan.com April 20, 2014 Daud Malik

ISLAMABAD: Amid condemnations and calls for unity following Saturday's attack on television anchor Hamid Mir, the Pakistani media stood bitterly divided.
Initially most of the TV channels remained focused on the attack but some acted as if nothing had happened, telling viewers every small detail about former military ruler Pervez Musharraf's departure to Karachi.
The matters became bitter and murkier when ISI and its chief were blamed for the attack. In a way it took the focus away from the incident to the debate on how quickly the top intelligence agency was blamed and how the 'disclosure' would be used by the international media.
It also led to bitter exchange of tweets. Soon after the attack when Umer Cheema, a journalist with The News tweeted "#IAmHamidMir #IAmHamidMir #IAmHamidMir #IAmHamidMir #IAmHamidMir #IAmHamidMir #IAmHamidMir #IAmHamidMir #IAmHamidMir #IAmHamidMir, Pyara Pakistani replied: "@UmarCheema1 #IamISI #IamISI #IamISI #IamISI #IamISI #IamISI #IamISI #IamISI #IamISI #IamISI #IamISI #IamISI #IamISI #IamISI #IamISI #IamISI."
In a dig at Geo TV's claim that Hamid Mir had informed in writing if something happened to him, ISI and its chief would be responsible, a tweet in Urdu by Kamaliandaa said: "Agar mujay kuch huwa tau amreeki sadar Obama zimadar ho gay, meray amreeka kay saath gharay ikhtalafat hain. Gharib Pakistani" (If something happened to me, American President Obama will be responsible as I have strong disagreements with America. A poor Pakistani."
This tweet was retweeted by Sheikh Rashid Ahmed who blamed Hamid Mir's program on the eve of by-polls in NA-55 in 2010 for his defeat.
On the one extreme are the people like Zaid Hamid who are tweeting to call for "nailing" Geo TV for defamation. In a vituperative tweet, Zaid said: "Shot at in Karachi. That is sad, very sad. Dear God, pl dont make him a hero. I want him to be put on trial first & then hanged!"
ExpressNews TV initially did not report the attack on Hamid Mir but The Express Tribune newspaper harshly criticized Jang Group for attempting to malign ISI. The paper maintained: "By attacking the country's premier intelligence agency with such force, Geo TV has not just damaged a national institution, but also undermined the safety and security of Pakistan."
On the other hand, The News in an aggressive editorial – A Voice Attacked – hailed Hamid Mir for his bold journalism, especially for highlighting the plight of missing Baloch people and quoting his brother Amir Mir again blamed ISI for hatching a plot to "eliminate him…."
The paper reminded the readers about the investigation into the murder of journalist Saleem Shahzad whose tortured body was recovered from Mandi Bahuddin on May 31, 2011 after he went missing from Islamabad.
"The last time the intelligence agencies were accused of targeting a journalist, Saleem Shahzad, the resulting inquiry was a whitewash that didn't answer any questions." It called for keeping intelligence agencies away from the probe. "Any inquiry must be conducted by persons with a proven history of not being beholden to the intelligence agencies."
The Express Tribune pointed out that one of Jang Group's known journalists had called for the resignation of ISI chief. In his comment published Sunday, Ansar Abbasi asked the ISI chief to step down "to protect the respect and sanctity of his institution, which is now burdened with the challenge of catching the real culprits."
On The Express Tribune story, Dawn columnist Cyril Almeida tweeted on the "front page bile" and added: "Guess putting aside the rivalry didn't last v long..." Similarly for Dawn's Zarrar Khuhro, the story was the perfect case of "editor proposes management disposes."