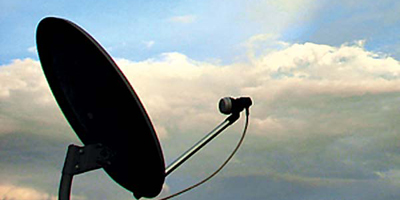 JournalismPakistan.com October 30, 2014 Daud Malik

ISLAMABAD: The Pakistan Electronic Media Regulatory Authority (PEMRA) Thursday invited request for proposal to hire an international consultant for direct-to-home (DTH) licensing in Pakistan.
According to PEMRA, subscribers in Pakistan are receiving satellite channels through cable operators who establish their own systems comprising dish antennas, modulators, decoders, coaxial cable and line amplifiers etc. for relaying these channels to subscribers. However, it adds that DTH offers greater and better-quality coverage.
The consultant will assist PEMRA in preparing eligibility criteria, bidding methodology, determination of base price, recommendations on number of licenses to be issued etc.
It seems that the government has finally decided to change the way private channels' transmission is beamed to subscribers' home. As the cable operators and the government squared off over the issue of (un)blocking Geo TV transmission, for most of the time PEMRA seemed helpless before the cable operators' association.
PEMRA issues licenses for distributing "TV programs through a set of cable" and a company registered with the Security and Exchange Commission of Pakistan under the Companies Ordinance, 1984 or the Registrar of the Firm, is eligible to apply for Cable TV license. Today the country has more than 3000 cable operators.
As Pakistan opened its airwaves in 2002, it has seen an unprecedented surge in the number of private TV channels. Today the country has 91 privately-owned television channels. Of them 35 are news channels.
Additionally TV channels' overt engagement in the political crises that Pakistan witnesses from time to time, especially since the movement for the restoration of Supreme Court judges in 2007, the viewership of the news channels remains high. Though there have been questions around the partisan coverage by the TV channels of every political crisis, they are becoming the first source of news for a large number of Pakistanis.
In July 2013, according to a Gallup Pakistan survey, the cable TV viewership reached 64%, up from 55% in 2010. Significantly, the cable TV viewership went up from 34% in 2010 to 50% in 2013.
In October 2013, the Cable Operators Association of Pakistan had alleged that that at least two million illegal Indian DTH/Dish TVs had been sold in Pakistan through which banned Indian channels were being seen in the country.