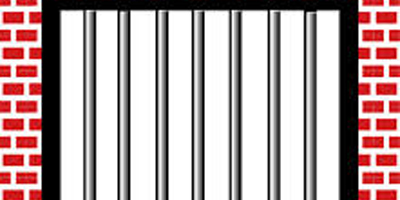 JournalismPakistan.com December 18, 2014
ISLAMABAD: As many as 220 journalists are imprisoned around the world for their work for the third consecutive year, a clear indication to a global surge in authoritarianism.

The Committee to Protect Journalists (CPJ) revealed Wednesday in its annual prison census that number of imprisoned journalists increased from 211 in 2013 to 220 in 2014.

The census highlights a resurgence of authoritarian governments in countries like China, Egypt, Burma and Ethiopia.

"The 44 journalists in Chinese jails are a jump from 32 the previous year, and reflect the pressure that President Xi Jinping has exerted on media, lawyers, dissidents, and academics to toe the government line," it said.

The census counts 30 journalists in jail in Iran, down from 35 in 2013 and a record high of 45 in 2012.

One third of the imprisoned journalists are freelancers while 50 percent of them work online, it said.

The census says that 132 journalists are jailed on anti-state charges, 36 on retaliatory, eight on defamation, four on false news and two on insult charges while no charges are framed against 45 journalists imprisoned around the world.

Journalists who either disappear or are abducted by non-state entities such as criminal gangs or militant groups are not included on the prison census. Their cases are classified as "missing" or "abducted," CPJ said.