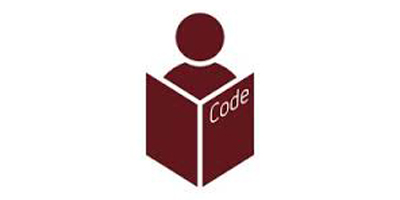 JournalismPakistan.com October 28, 2014 Daud Malik

Sheikh Salahuddin, MQM's legislator in the National Assembly, has again inquired from the government about the progress made on finalizing the seemingly impossible task of a code of conduct for the print, electronic and social media.
This is the second time in five months that the MQM legislator has inquired about framing the code of conduct. In June this year when the legislator asked this question, Pervaiz Rasheed, the minister for information, broadcasting, and heritage, detailed the efforts made to form and implement the code of conduct since 2002.
Pakistan under the military government of Pervez Musharraf opened its airwaves to private satellite TV channels and set up a regulatory authority to oversee them. The authority under Section 19(5) of PEMRA Ordinance 2002 and PEMRA (Amendment) Act 2007 is "ordained to devise a Code of Conduct for programs and advertisements for compliance by the licensees".
The authority did that in 2002, devising the code of conduct for programs and advertisements for broadcast media and distribution services through PEMRA Rules 2002. It was also part of PEMRA Rules 2009. And this code was "duly signed by all the licensees of PEMRA.
However, 12 years on the task of formulating a code of conduct for media is still at the committee stage.
"Our institutions have been unable to implement rules, procedures and policies and that is why I brought up this issue again in the House," MNA Salahuddin told JournalismPakistan.com Tuesday.
On 23 October, 2014 during the question hour, the MQM legislator again asked: "Will the Minister for Information, Broadcasting and National Heritage be pleased to state the steps being taken by the government to formulate a code of conduct for print, electronic and social media?"
This time around the ministerial reply revolved around vows of press freedom and freedom of expression along with a brief lecture on duties and obligations of a journalist. Additionally the minister placed before the House a draft code of conduct prepared by a committee formed by the Ministry of Information, Broadcasting and Heritage "on the directions of the Prime Minister of Pakistan to remove ambiguities in the Code of Conduct for the electronic media."
Chaired by none other than Special Assistant to the Prime Minister Irfan Siddiqui, the presidents of All Pakistan Newspapers Society (APNS), Pakistan Broadcasters Association (PBA), Council of Pakistan Newspaper Editors (CPNE), Secretary Law, Justice and Human Rights Division and Additional Secretary Ministry of Information, Broadcasting and National Heritage were members of the committee, which was reconstituted in May this year.
The minister said the committee met with "stakeholders and thoroughly deliberated upon the provisions of code of conduct set out in Schedule-A of the PEMRA Rules 2009, code of conduct devised by the Committee headed by Justice (R) Fakharuddin G Ibrahim, Self Regulatory Code of Conduct of PBA, and PEMRA (Content Regulations) 2012 (set aside by Supreme Court)."
But apart from presenting the draft code of conduct, the minister's reply did not say what will be the route for getting the code implemented. However, the MQM legislator was not surprised. "For most of the time, the ministerial replies are vague."