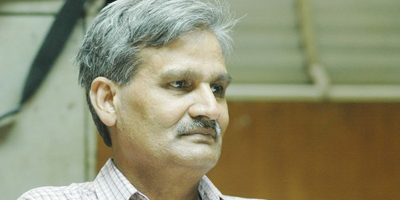 JournalismPakistan.com January 07, 2016


ISLAMABAD: The election committee of the National Press Club (NPC) says it thwarted an attempt by a 'contesting group' to sabotage the polls after sensing defeat.

Journalist Panel made a clean sweep in the election held on January 4. Although the election committee did not name the group involved in rowdyism, it were members of Jago Panel who took over one of the two polling stations for almost three hours.

A press release issued by NPC said no fake votes were cast and the election committee strictly followed the voters' list duly notified and that remained displayed inviting objections, if any. No contesting candidate or panel objected to the list.

Jago Panel took over the polling station alleging fake votes were cast and demanded re-polling. They also indulged in vandalism.

The release said polling that was suspended at one of the polling stations as a result, resumed at 9.40pm and continued until 12.40am. It said the protesting group wanted to repeat the Lahore Press Club episode where re-polling was ordered.

A large number of voters in Lahore tried to make a forced entry to the polling hall and created a near-stampede. There was a scuffle and even a fist fight between rival groups in the polling hall at which the election organizing body intervened and cancelled the polling to avoid a bigger clash.

Meanwhile, Nasir Zaidi (pictured) chairman of the NPC election committee lamented the attitude of a 'particular group' involved in his character assassination on social media.

Outgoing secretary Tariq Chaudhry, newly elected president Shakeel Anjum and secretary Imran Yaqub Dhilon spoke following the elections. They paid tributes to Nasir Zaidi and his team comprising Iqbal Jafri, Munawar Naqvi, Ch. Ashan Premee, Nasir Mir, Ch. Abdul Sattar, and Rizwan Ehsan Ali for not bowing down to the negative tactics and vandalism of some disgruntled elements who did not even spare respected senior journalists on the election committee.





.