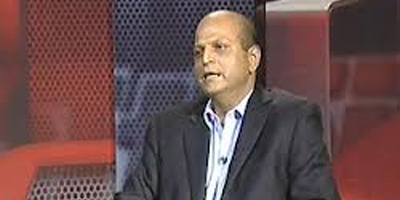 JournalismPakistan.com August 16, 2013
ISLAMABAD: Azhar Abbas, Managing Director of Geo TV who has now resigned has told his staff "it was a rare and distinctive privilege to lead a team with such creativity, professionalism and commitment."

In an email to his team he said he had decided to leave and pursue other career options. "I write this email with a heavy heart. A heavy heart because I have come to conclusion that there is only so much that I can do for all of you, while working here.

"A part of me will always remain here. But I am taking with me the desire to build an organisation that not only excels in journalism but also offers better working conditions for journalists," he wrote.

Abbas who served Geo for nine years said it was because of the team that "we realised the dream of making Geo the premier news channel of the country.

"As you extended unflinching support to me, I assure you I was equally committed to your professional excellence and better working conditions. I acknowledge I may not have been able to deliver all I wanted. But, I am sure, this will remain an on-going process and soon you will work under better terms and conditions."

He further tells his team he had faith in their ability and was sure Geo's quality and place in the market would remain unaltered. "No matter what you do make sure your commitment to excellence remains singular and Geo will continue to fly."

Reports say Abbas is likely to join BOL TV, a channel yet to go on air.